MinikeGirl is a singer-songwriter and blogger who was born in Sri Lanka but live in Sweden. Her music has gained massive attention from music lovers all around the globe. She runs one of Sweden's largest private music blog where she writes about her private life and her music career.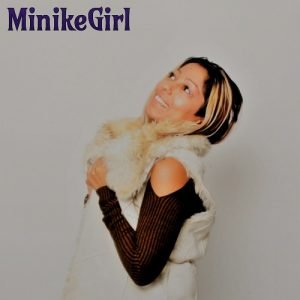 Every musician has a unique journey that they often embark on for a variety of reasons. Sri Lanka singer-songwriter MinikeGirl's journey is no different in that she was exposed to music at a young age, which helped her to get where she is today. With music instilled at a young age, she was able to establish a firm foundation of a signing background. Her love of poetry and writing helped as well, both of these two talents helps play into what makes MinikeGirl a truly unique artiste.
MinikeGirl now has 14 original songs released on Spotify. The 14 tracks on Spotify create an intimate yet universally relatable chronicle of her life experiences, covering a span from adolescence through young adulthood, reflecting joy and optimism, innocence and growth, and heartbreak tempered by lessons learned.
"Having these experiences and people who helped build and show me life through music is why I have such a passion for it," says MinikeGirl. "Music is one of the core elements that ties all of us together in this world, and in this life."
Even in a city where "there is literally music on every corner," MinikeGirl has carved out a niche and generated an ever-growing fan base for her music and blog.
MinikeGirl is inspired by what's to come: she says it is what's in front of her, not what's behind her, that will define her personal and professional evolution. Her music career is certainly a step in the right direction, offering MinikeGirl's story of resilience and perseverance in every note.
MinikeGirl started her music career and online blog in March 2012, she is a mother one. The name of her son is Damien, she wrote and dedicated one of her songs " Overjoyed Mother" to him.
You can also get to know more about singer-songwriter MinikeGirl by visiting these sites below.:
www.minikegirlmusic.com ,
https://open.spotify.com/artist/1DvhRIe0IMjvGt2Tiv9wCd
Her Famous You tube videos:
You can reach out her on Facebook page below:
https://www.facebook.com/minikegirl