On Location Hires New Account Manager Ken Banks to Support Its I&D Labor and Management Services for Exhibits, Events and Environments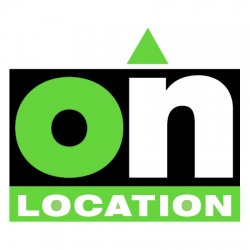 Mt. Laurel, NJ, July 18, 2017 –(PR.com)– On Location, a nationwide provider of labor and management services for exhibits, events and environments, has hired Ken Banks as an Account Manager to support its continued growth by fostering client relationships and acting as a primary liaison between sales and field operations. Based in the company's Mount Laurel headquarters, Ken will work directly with long-time Account Executive, Joyce Mollure, whose client base includes a mix of retail environment installations and trade show labor.
Prior to joining On Location, Ken spent six years with a full service exhibit house in Southampton, Pennsylvania where gained experience in all aspects of trade show exhibits, interiors and interactive kiosks. He held various roles as an I&D supervisor, project manager and most recently, assistant warehouse manager.
Says Banks, "For me, joining On Location means becoming part of an organization that values employee input and believes in providing the tools to be successful in meeting client's goals." He goes on to add, "The company is well known for its client focused culture. I look forward to working with a team of professionals and broadening my skills to support the On Location customer commitment."
"Ken's industry knowledge is an immense asset to On Location and our customers," said Michael Mulry, General Manager. "We are excited to have him join our team as support for Joyce (Mollure) and her customers."
Born and raised in the Philadelphia/Bucks County area, Ken received a degree in interactive media and web design from The Art Institute of Philadelphia. He currently resides in Warminster, Pennsylvania and enjoys art museums, movies and outdoor activities, specifically with his son. Ken is also one who enjoys traveling – an interest that only grew with his work in the trade show industry.
About On Location:
For more than 25 years, On Location has provided nationwide labor and management services for exhibits, events and environments that deliver a positive Return on Experience (ROE) for its customers – on time and on budget – throughout the country and around the world. As a leading exhibitor assigned contractor, highly trained and experienced employees help clients develop a custom plan, adapting the company's comprehensive processes to fit one's unique business needs and providing nationwide continuity of hands-on service before, during and after each event. For more information, visit: onlocationind.com.
Contact Information:
On Location, Inc.
Michael Mulry
1-856-231-4150
Contact via Email
www.onlocationind.com
Read the full story here: http://www.pr.com/press-release/723690
Press Release Distributed by PR.com